Page last updated
9 August 2018
Click here to read the database disclaimer.
The Freshwater Mussels (Unionoida) of the World
(and other less consequential bivalves)
FM(U)otW(aolcb) is the web version of the MUSSEL Project Database. Follow the links to browse the data or use the search fields. Either way, you win!
Taxa known only as fossils are highlighted in gray. Those without representatives in fresh waters are highlighted in gold.
---
Anodonta anatina
smf_5160: Norther See b. Hagenfurt. (E.A. Rossmaessler!)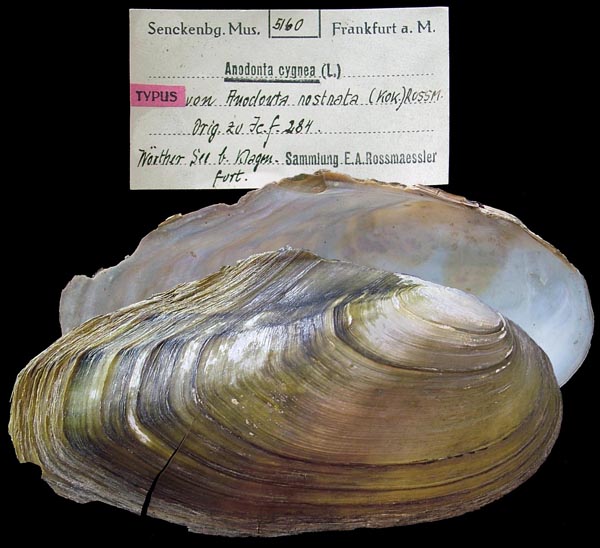 Images of specimens and labels were taken during a collection survey. Please contact the respective museum for updated information. Individual collections retain copyrights to images of their specimens.