The Freshwater Mussels (Unionoida) of the World
(and other less consequential bivalves)
Freshwater Mussels (Unionoida) of the World (and other less consequential bivalves) is an online database documenting the diversity of the freshwater bivalves of the world. At present, one can browse through the nomenclature and diversity at various taxonomic levels — from families down to specimens or search using our custom interface. Images of specimens lots from various collections as well as some literature images are provided.
Browse the MUSSELp Database!
The Freshwater Mussels (Unionoida) of the World
(and other less consequential bivalves)
Search the database pages:
Specimen images have been obtained from several collections to-date, including:
Collections Visited
What sorts of information does the FM(U)otW(aolcb) database provide?
The database provides a hierarchical framework to browse freshwater bivalve taxonomy. For all taxonomic levels (orders to species), the user can drill down to lower, less-inclusive taxonomic categories. The species-level bottoms out at the individual specimen records in the FM(U)otW(aolcb).
At both the genus- and species-levels, an alternative hierarchy is provided to view complete synonymies. This level bottoms out at individual nominal species and citations to historical and current species-level circumscriptions of those species nomina.
A concise range statement is also provided for each genus and valid species.
In order to better integrate with other online databse initiatives, we also provide links to the IUCN Red List, Genbank nucleotides, the Integrated Taxonomic Information System (ITIS), and the MolluscaBase (WoRMS) where appropriate.
What is not available from the FM(U)otW(aolcb) database?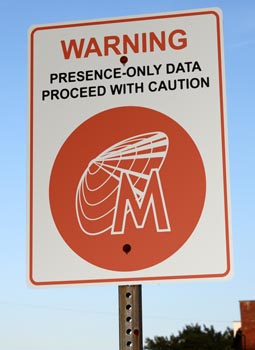 A Guarantee. The MUSSELp Database is a work in progress. As such, much of the information obtained from secondary bibliographic sources provided herein has not been verified, and different taxa have been researched to varying degrees. In many parts of the database records are far from comprehensive. Browse with confidence but don't be surprised if a few errors have crept in. They will be dealt with in due time. Collection records were generally obtained from the specimen lots themselves, and subsequent comments and re-identifications have been added by DLG and KSC. These may not be reflected in the original collections themselves, and their own databases (see links above) should be consulted.
This web site is intended as a guide to specimen and literature information on freshwater bivalves and is not intended to be authoritative. Our database has not been peer-reviewed, although the references cited here often have been.
Quantitative information. Although it is tempting to make inferences, it is inappropriate to use these data as more than qualitative records of mussel presence at the stated localities. If you decide these presence-only data can be used to estimate abundance, etc., then you do so at your own philosophical risk.
Permission to reproduce specimen images. The copyrights to reproduce particular specimen images are retained by the collections from which they were obtained. Inquiries about image use should be addressed to the curators of those collections (links above). We are grateful to be able to use the specimen images as part of this database project.
How should the FM(U)otW(aolcb) database be cited?
Graf, D.L. & K.S. Cummings. [year accessed]. The Freshwater Mussels (Unionoida) of the World (and other less consequential bivalves). MUSSEL Project Web Site, http://www.mussel-project.net/. Accessed [date of access].
If your intention is to cite the MUSSEL Project Web Site in a publication, we encourage you to think about why you might be doing that. This is a web site, not a peer-reviewed publication. For lots of data, this web site is the source, but for lots of other information, this web site merely facilitates access to the relevant citations. You should be citing those references, not the web site that listed them. This web site also changes constantly as we acquire new information.
If you made use of this web site and it was helpful, then it would be appropriate to provide a citation.
Is more information available?
Information about our data model and implementation of the database can be found at the d'basing page.