nominal species Cyclonaias tuberculata compressa F.C. Baker, 1928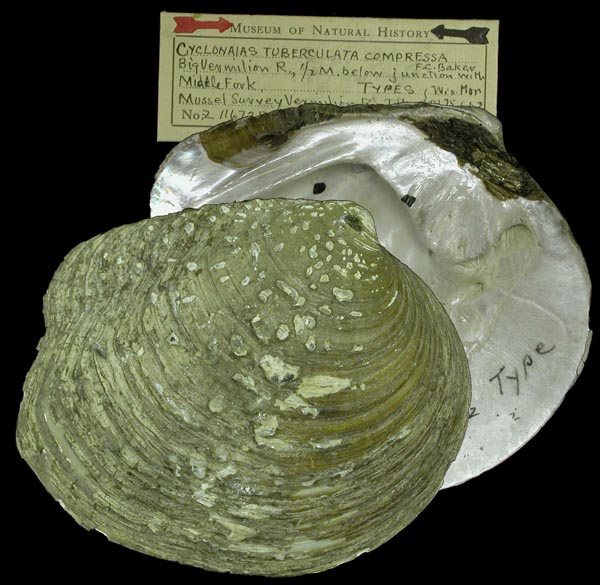 F.C. Baker, 1928, Bull. Wisconsin Geol. Nat. Hist. Survey 70(2): 107, pl. 75, figs. 1-2.
(intro'd as intra-sp. of Obliquaria (Rotundaria) tuberculata Rafinesque, 1820)
Type(s): HOLOTYPE (ORIG. DESIG.) INHS_82236, Big Vermilion River, 0.5 mi below junction with Middle Fork, [Vermilion Co.], Illinois.
Taxonomic Opinions
= Cyclonaias tuberculata compressa — (F.C. Baker, 1928)