Page last updated
Mon 01 Mar 2021
The Freshwater Mussels (Unionoida) of the World (and other less consequential bivalves)
FM(U)otW(aolcb) is the web version of the MUSSEL Project Database. Follow the links to browse the data or use the custom Google search field. Either way, you win!
For each taxon, information is provided regarding habitat, horizon (Recent unless otherwise listed), and diversity. We are actively working on the Recent freshwater mussels, and those are the taxa for which the data are most complete. For other Recent freshwater bivalves, the information largely follows Graf (2013). For other taxa (e.g., marine, fossil), any content is largely incidental.
Search the database pages:
---
Bivalvia | Unionoida | Unionoidea
family Margaritiferidae

Global Distribution of the Margaritiferidae. The thin purple wedge of the pie depicts the relative Recent species diversity of the family (17 of 964).
The Margaritiferidae consists of only 17 Recent species, and although the distribution of the family is patchy, it is found in Nearctica, Palearctica and Indotropica. Various genus-level classifications have been used over the years, and until recently we have regarded the family to represent a single genus. New phylogenetic information now divides the species among 4 Recent genera in two subfamilies.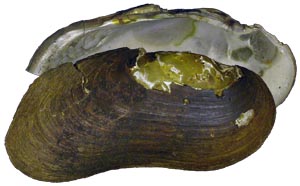 subfamily Margaritiferinae: 3 genera, 11 Recent species.
Distribution: East Asia, North America, North Eurasia.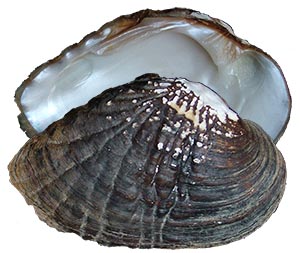 subfamily Gibbosulinae: 1 genus, 6 Recent species.
Distribution: East Asia.
genus Asturianaia Delevene, Munt, Piñuela & García-Ramos, 2016: fossil only.
1 generic synonym | 2 valid species
genus Martinsoniconcha Starobogatov, 1970: fossil only.
1 generic synonym | 1 valid species
genus Mengyinaia Chen, 1984: fossil only.
1 generic synonym | 1 valid species
genus Proarcidopsis Starobogatov, 1970: fossil only.
1 generic synonym | 1 valid species
Page updated: 09:33:46 Mon 01 Mar 2021