Page last updated
Tue 08 Oct 2019
The Freshwater Mussels (Unionoida) of the World (and other less consequential bivalves)
FM(U)otW(aolcb) is the web version of the MUSSEL Project Database. Follow the links to browse the data or use the custom Google search field. Either way, you win!
This page lists the nominal species (available and otherwise) currently circumscribed under the valid name.
Search the database pages:
---
Bivalvia | Unionoida | Unionoidea | Unionidae | Unioninae | Unionini | Cuneopsis
species Cuneopsis pisciculus (Heude, 1874): synonymy
17 specimens available.
Unio pisciculus Heude, 1874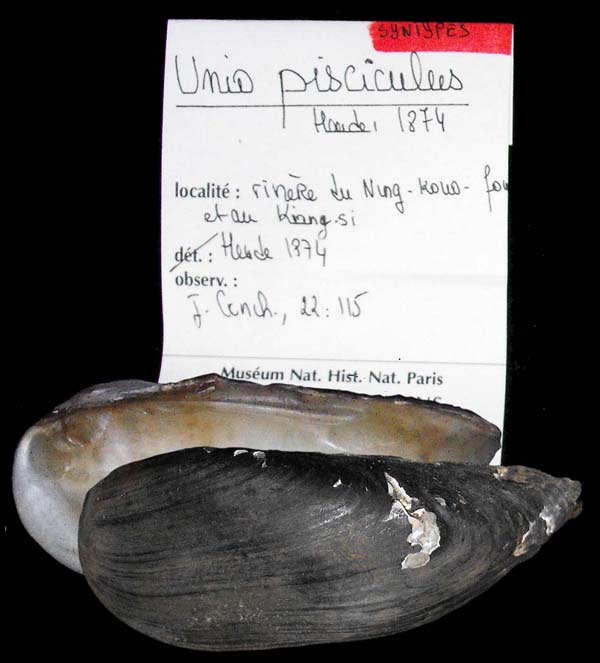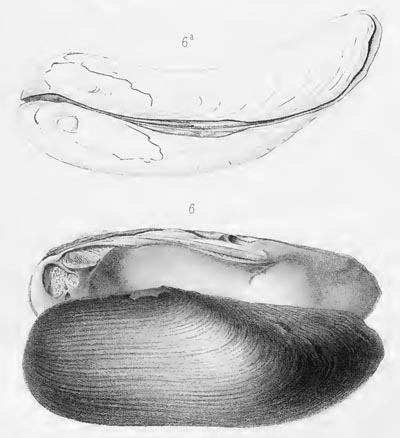 Heude, 1874, J. de Conch. 22: 115.
Heude, 1875, Conch. Fluv. Nanking (1): pl. 2, figs. 6-6a.
Type(s): SYNTYPES MNHN_MP_3382, riviere du Ning Kouo, Kiangsi, Chine Centrale.
Unio retortus Martens, 1875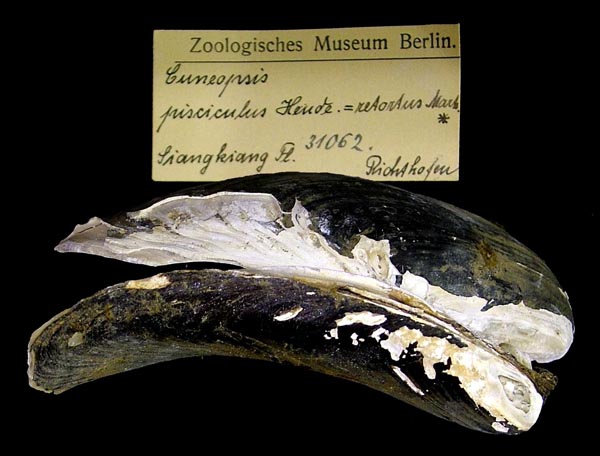 Martens, 1875, S.-Ber. Ges. Naturf. Freunde zu Berlin 1875: 4.
Type(s): SYNTYPE ZMB_31062, Siang Kiang Fl., Prov. Hunan, China.
Unio flexuosus Neumayr, 1899

Neumayr, 1899, Wiss. Erg. Reise Szechény Ost-Asien 2: 642, pl. 2, fig. 2.
Unio flexicosus Simpson, 1914
'Neumayr' Simpson, 1914, Descr. Cat. Naiades: 721.
(error for Unio flexuosus Neumayr, 1899)
Cuneopsis pisciulus Wu et al., 1999
'Heude' Wu et al., 1999, Acta Hydrobiol. Sinica 23(2): 145.
(error for Unio pisciculus Heude, 1874)
Cuneopsis pisiculus Do et al., 2018
'Heude' Do et al., 2018, FW Moll. Biol. Conserv. 21: 5.
(error for Unio pisciculus Heude, 1874)
Page updated: 16:12:31 Tue 08 Oct 2019