Page last updated
Wed 26 Feb 2020
The Freshwater Mussels (Unionoida) of the World (and other less consequential bivalves)
FM(U)otW(aolcb) is the web version of the MUSSEL Project Database. Follow the links to browse the data or use the custom Google search field. Either way, you win!
This page lists the nominal species (available and otherwise) currently circumscribed under the valid name.
Search the database pages:
---
Bivalvia | Unionoida | Unionoidea | Unionidae | Gonideinae | Lamprotulini | Inversidens
species Inversidens brandtii (Kobelt, 1879): synonymy
15 specimens available.
Unio brandtii Kobelt, 1879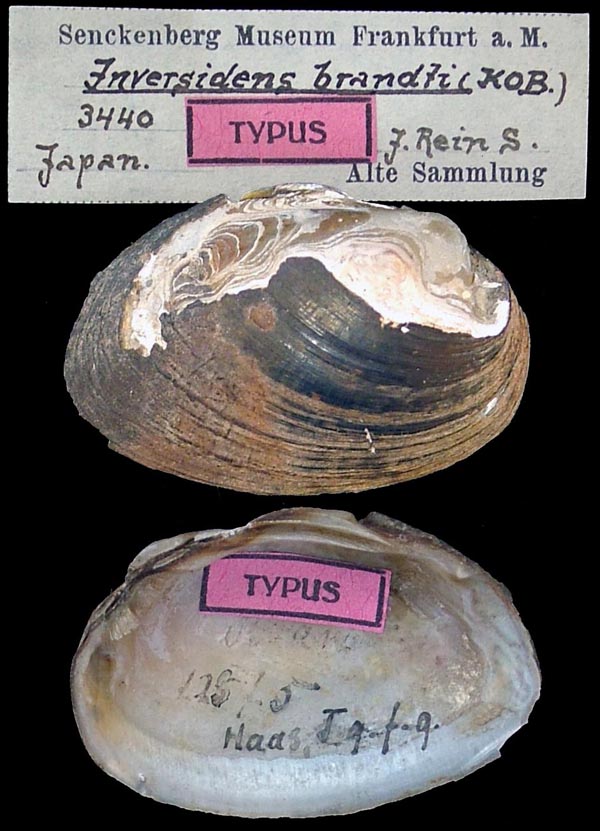 Kobelt, 1879, Abh. Senckenb. Naturf. Ges. 11: 426, pl. 23, fig. 5.
Type(s): TYPE SMF_3440, Japan.

Unio brandtii — Kobelt (1879), Paetel (1890), Ihering (1893)
Nodularia (s.s.) brandtii — Simpson (1900), Simpson (1914)
Nodularia (sec. Inversidens) brandtii — Haas (1911)
Inversidens brandtii — Thiele (1934), Haas (1969), Kondo (1982), Graf (2007), Graf & Cummings (2007), Bogan (2010), IUCN (2011), Bogatov & Prozorova (2017), Zieritz et al. (2018)
Inversidens brandti — Kuroda (1963), Haas (1969), Habe (1977), Kondo (2008), Sano et al. (2017)
Inversidena brandti — Habe (1991)
Nodularia parcedentata Haas, 1911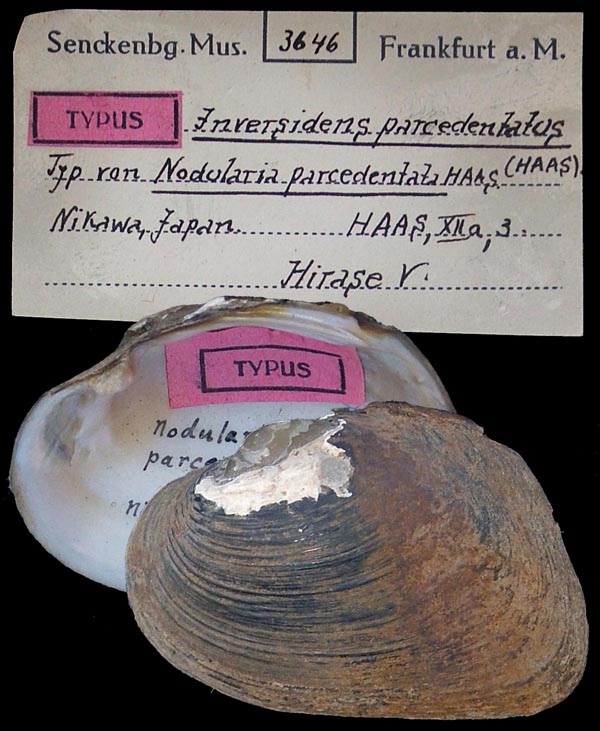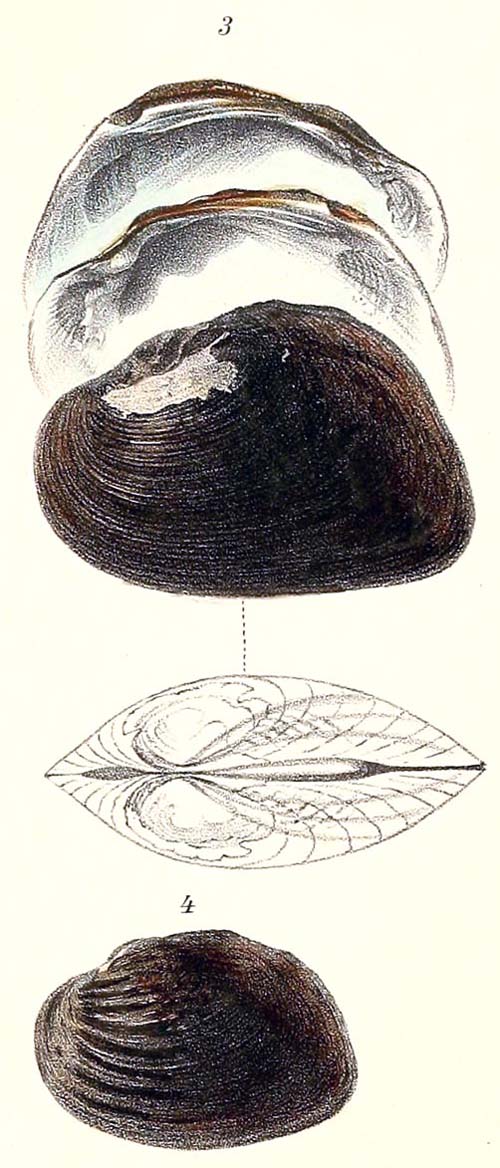 Haas, 1911, Nachr. Bl. Dtsch. Malak. Ges. 43: 43.
Haas, 1911, Conch. Cab. 9 (pt. 2, h. 45): 104.
Haas, 1911, Conch. Cab. 9 (pt. 2, h. 43): pl. 12a, figs. 3-4.
Type(s): TYPE SMF_3646, Mikawa, Japan.

Nodularia parcedentata — Haas (1911)
Nodularia (sec. Inversidens) parcedentata — Haas (1911)
Nodularia (s.s.) parcedentata — Simpson (1914)
Inversidens parcedentata — Haas (1969)
Inversidens brandti — Habe (1977), Kondo (2008)
Inversidens brandtii — Kondo (1982), IUCN (2011)
Nodularia brandtii Frierson, 1911
Frierson, 1911, Nautilus 24(9): 97.
(reference to Unio brandtii Kobelt, 1879)

Nodularia brandtii — Frierson (1911)
Nodularia (sec. Inversidens) parcedentata — Haas (1911)
Nodularia percedentata Kondo, 2008
'Haas' Kondo, 2008, Spec. Publ. Malac. Soc. Japan (3): 33.
(error for Nodularia parcedentata Haas, 1911)

Nodularia percedentata — Kondo (2008)
Page updated: 09:02:55 Wed 26 Feb 2020