Page last updated
Mon 24 Jun 2019
The Freshwater Mussels (Unionoida) of the World (and other less consequential bivalves)
FM(U)otW(aolcb) is the web version of the MUSSEL Project Database. Follow the links to browse the data or use the custom Google search field. Either way, you win!
This page reports the specimens in the MUSSELpdb and provides a map if geocodes are known.
Search the database pages:
---
Bivalvia | Unionoida | Unionoidea | Unionidae | Unioninae | Anodontini | Anodontina | Pseudanodonta
species Pseudanodonta complanata (Rossmässler, 1835): specimens
28 nominal species as synonyms.
Range: Scandanavia and Central Europe.
Map of Georeferenced Specimens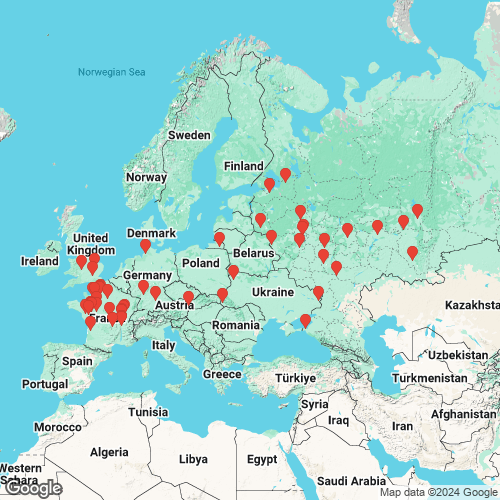 ---

England

INHS_23640 New Bedford River, Sutton Gault, 11 km from Ely, Cambridgeshire, East of England, England

---

France


MCZ_175636
[Garonne River, France]


UMMZ_22837
France


MNHN_MP_0002
La Saone

---

Germany


SMF_10652
Elbe


UMMZ_112676
Wornitz River, Dinkelsbuhl, Bavaria, Germany (Danube Dr.)


UMMZ_23152
Elbe, Germany


SMF_10619
Wörnitz bei Dinkelsbühl
Page updated: 11:55:24 Mon 24 Jun 2019