The Freshwater Mussels (Unionoida) of the World (and other less consequential bivalves)
FM(U)otW(aolcb) is the web version of the MUSSEL Project Database. Follow the links to browse the data or use the custom Google search field. Either way, you win!
This page reports the specimens in the MUSSELpdb and provides a map if geocodes are known. The taxonomic history reports the record of different names and combinations that have been applied to this species (and its synonyms) since 2007.
Search the database pages:
---
Unionoida | Unionoidea | Unionidae | Parreysiinae | Coelaturini | Coelatura
species Coelatura alluaudi (Dautzenberg, 1908): specimens
2 nominal species as synonyms
Range: Lake Victoria, Kenya and Uganda.
Map of Georeferenced Specimens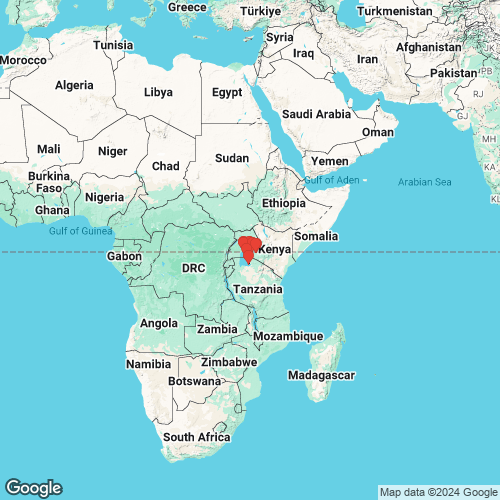 ---

Kenya


MNHN_MP_1388
Kavirondo, Victoria Nyanza


BMNH_1904-1-20-12-13
Lake Victoria, British East Africa


IRSNB_MP_0179
Baie de Kavirondo, Victoria Nyanza


MNHN_MP_1386
Kavirondo, Victoria Nyanza


MRAC_86227
Lac Victoria Nyanza, baie de Kavirondo


MNHN_MP_0324
Baie de Kavinondo, Victoria Nyanza


SMF_3555
Kavirondo Bucht, Victoria See


MNHN_MP_0351
Baie de Kavinondo, Victoria Nyanza

---

Tanzania


USNM_894315
Lake Victoria, Speke Gulf, W side Nafuba Island, NNE of Mwanza, Tanzania

---

Uganda


MNHN_MP_1389
Entebbe, Victoria Nyanza


MNHN_MP_1422
Victoria Nyanza, occidental Entebbe Dragage

---

unknown


BMNH_1930-12-3-362
Victoria Nyanza


BMNH_1930-12-3-363
Victoria Nyanza


BMNH_1937-12-30-13127
Victoria Nyanza


IRSNB_MP_0848
Victoria Nyanza
Genbank Vouchers
UGSB5298_21552 (COI, 16S, 28S, H3)
UGSB15541_21572 (COI, 16S, 28S, H3)
UGSB5521_21594 (COI, 16S, 28S, H3)