Page last updated
Mon 10 Feb 2020
The Freshwater Mussels (Unionoida) of the World (and other less consequential bivalves)
FM(U)otW(aolcb) is the web version of the MUSSEL Project Database. Follow the links to browse the data or use the custom Google search field. Either way, you win!
This page reports the specimens in the MUSSELpdb and provides a map if geocodes are known.
Search the database pages:
---
Bivalvia | Unionoida | Unionoidea | Unionidae | Ambleminae | Lampsilini | Disconaias
species Disconaias novileonis (Pilsbry, 1910): specimens
2 nominal species as synonyms.
Range: San Luis Potosi, Mexico.
Map of Georeferenced Specimens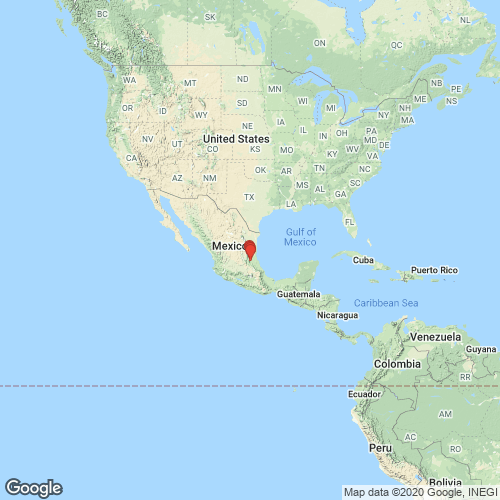 ---

Mexico


INHS_82278
Casas Viejas River, Mexico


INHS_82193
Casas Viejas River, Mexico


UF_270368
Casa Viejas, River, San Luis Potosi, Mexico


UF_270369
Casa Viejas, River, San Luis Potosi, Mexico


INHS_21757
Rio Casas Viejas, N of Valles, San Luis Potosi, Mexico


UF_270370
Valles River, San Luis Potosi, Mexico


UF_270371
Valles River, San Luis Potosi, Mexico


ANSP_99518
Casa Viejas, T., S.L. Potosi, Mex.

UMMZ_91181 Coy River, San Luis Potosi, Mexico

NCSM_55392 Rio Axtla, Comoca
Page updated: 11:26:53 Mon 10 Feb 2020