Page last updated
Tue 08 Oct 2019
The Freshwater Mussels (Unionoida) of the World (and other less consequential bivalves)
FM(U)otW(aolcb) is the web version of the MUSSEL Project Database. Follow the links to browse the data or use the custom Google search field. Either way, you win!
This page lists the nominal species (available and otherwise) currently circumscribed under the valid name.
Search the database pages:
---
Bivalvia | Unionoida | Unionoidea | Unionidae | Rectidentinae | Contradentini | Contradens
species Contradens comptus (Deshayes in Deshayes & Jullien, 1874): synonymy
38 specimens available.
Unio comptus Deshayes & Jullien, 1874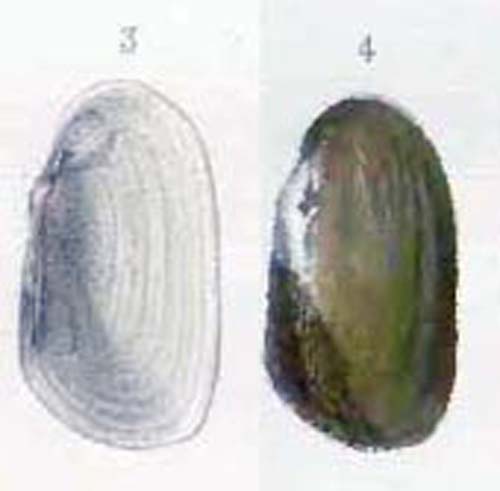 Deshayes in Deshayes & Jullien, 1874, Nouv. Arch. Mus. Hist. Nat. Paris 10: 126, pl. 6, figs. 3-4.
Type(s): SYNTYPE MNHN-IM-2000-1661, Peam Chelang, Cambodge.
Diplodon ludovicianum Rochebrune, 1881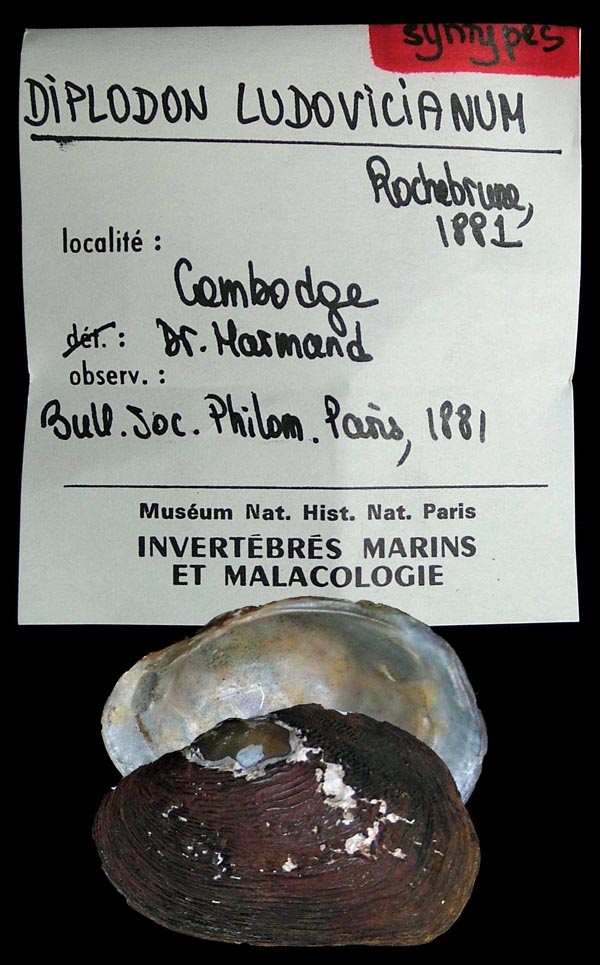 Rochebrune, 1881, Bull. Soc. Philom. Paris 6: 43.
Type(s): SYNTYPES MNHN_MP_0241, Cambodge.
Harmandia munensis Brandt, 1974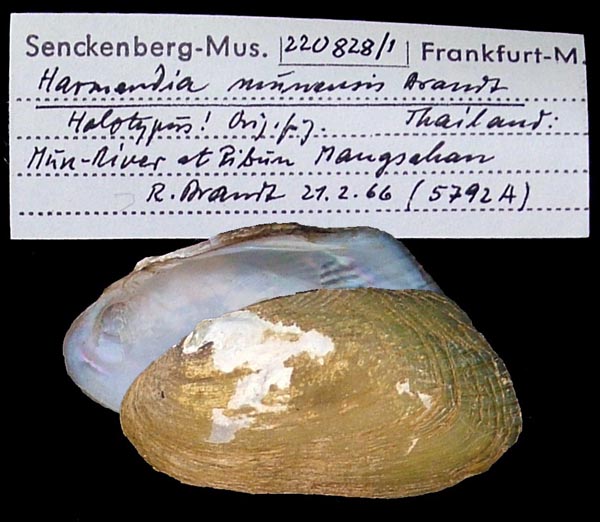 Brandt, 1974, Arch. Moll. 105: 284, pl. 21, fig. 38.
Type(s): HOLOTYPE SMF_220828, Thailand: Mun River at Phibun Mangsahan.
Page updated: 16:12:16 Tue 08 Oct 2019