Page last updated
Wed 11 Sep 2019
The Freshwater Mussels (Unionoida) of the World (and other less consequential bivalves)
FM(U)otW(aolcb) is the web version of the MUSSEL Project Database. Follow the links to browse the data or use the custom Google search field. Either way, you win!
This page lists the nominal species (available and otherwise) currently circumscribed under the valid name.
Search the database pages:
---
Bivalvia | Unionoida | Unionoidea | Unionidae | Parreysiinae | Lamellidentini | Trapezidens
species Trapezidens scutum (Sowerby, 1868): synonymy
11 specimens available.
Unio scutum Sowerby, 1868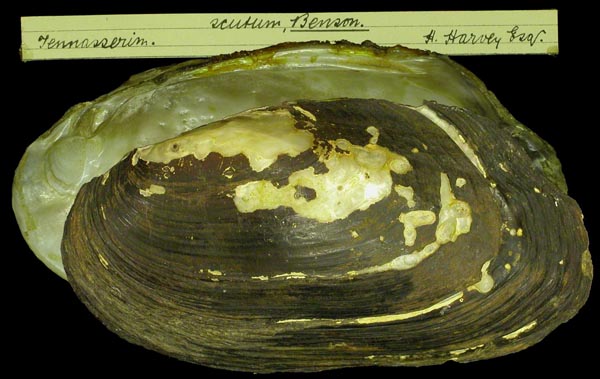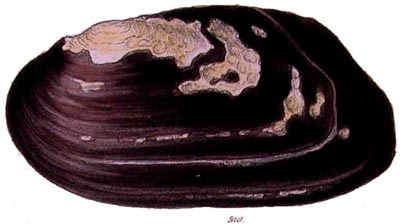 'Benson' Sowerby, 1868, Conch. Icon. 16: pl. 94, sp. 510.
Type(s): HOLOTYPE (MONOTYPY) BMNH_1907-10-28-239, Tenasserim.
Unio marginalis var. zonata Hanley & Theobald, 1876

Deshayes, 1827, Enc. Méth. 2: 587 [as 'marginalis'].
Hanley & Theobald, 1876, Conch. Indica: 20, pl. 44, fig. 2.
(intro'd as intra-sp. of Unio marginalis Lamarck, 1819)
Unio gianelli var. degener Tapparone Canefri, 1889
Tapparone Canefri, 1889, Ann. Mus. Storia Nat. Genova 27: 354.
(intro'd as intra-sp. of Unio gianellii Tapparone Canefri, 1889)
Lamellidens marginalis var. sublamellatus Preston, 1912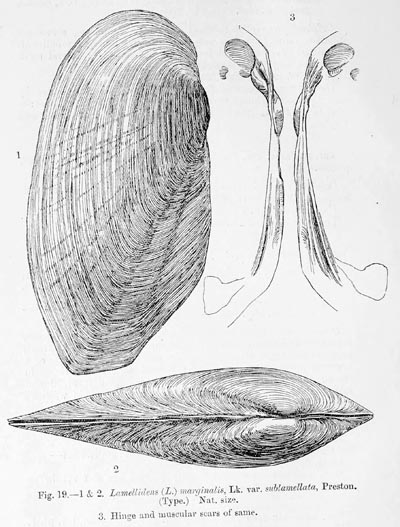 'Nevill, MS' Preston, 1912, Rec. Ind. Mus. 7: 305.
Preston, 1915, Fauna Brit. India: 181, text fig. 19.
(intro'd as intra-sp. of Unio marginalis Lamarck, 1819)
Page updated: 11:16:13 Wed 11 Sep 2019