Page last updated
Mon 10 Feb 2020
The Freshwater Mussels (Unionoida) of the World (and other less consequential bivalves)
FM(U)otW(aolcb) is the web version of the MUSSEL Project Database. Follow the links to browse the data or use the custom Google search field. Either way, you win!
This page reports the specimens in the MUSSELpdb and provides a map if geocodes are known.
Search the database pages:
---
Bivalvia | Unionoida | Etherioidea | Mycetopodidae | Anodontitinae | Anodontites
species Anodontites moricandii (Lea, 1860): specimens
2 nominal species as synonyms.
Range: Lower São Francisco and Atlantic Streams as far south as Rio de Janeiro, Brazil.
Map of Georeferenced Specimens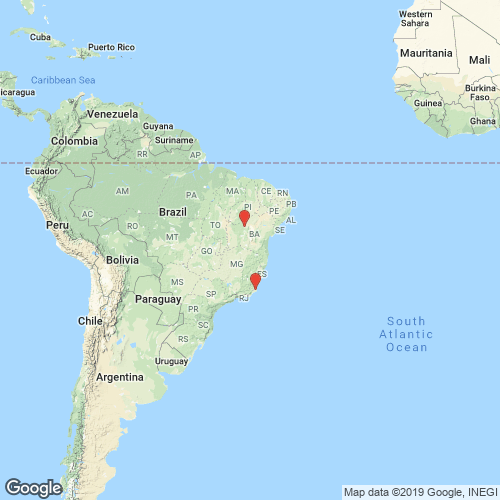 ---

Brazil


ANSP_41851
Bahia, Brazil


CM_61.5818
in a lagoon of Rio Parahyba, Campos, Rio de Janeiro, Brazil


DMNH_81456
Bahia, Brazil


USNM_86695A
Bahia, Brazil


UMMZ_112633
Brazil


MCZ_266384
Conceicao da Barra, (Rio Sao Francisco), Bahia, Brazil


USNM_86695
Bahia, Brazil


MCZ_MP.154
Brazil


ANSP_125428
Bahia, Brazil


MCZ_MP.156
Bahia, Brazil


MCZ_MP.157
Brazil


MCZ_MP.158
Brazil


ZMB_MP_0100
Brasilien

---

unknown


ANSP_125429
S. America


ZMB_MP_0106
China [no - South America]
Page updated: 11:25:14 Mon 10 Feb 2020