The Freshwater Mussels (Unionoida) of the World (and other less consequential bivalves)
FM(U)otW(aolcb) is the web version of the MUSSEL Project Database. Follow the links to browse the data or use the custom Google search field. Either way, you win!
This page reports the specimens in the MUSSELpdb and provides a map if geocodes are known. The taxonomic history reports the record of different names and combinations that have been applied to this species (and its synonyms) since 2007.
Search the database pages:
---
Unionoida | Unionoidea | Unionidae | Gonideinae | Contradentini | Trapezoideus
species Trapezoideus subviridis Pfeiffer, Graf, Cummings & Page, 2021: specimens
1 nominal species
Range: Thailand.
Map of Georeferenced Specimens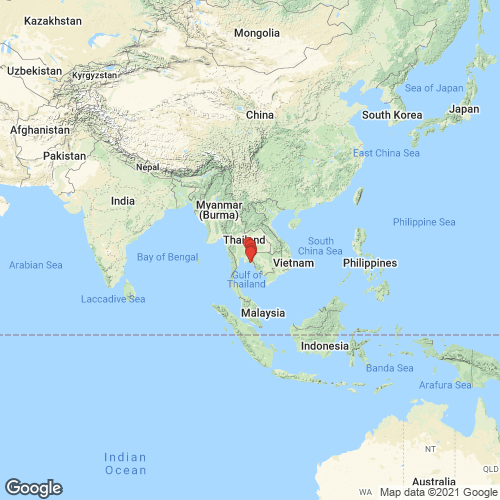 ---

Thailand


ANSP_H18988
Bach am Mt. Petchakut, Chantaburi Prov., Thailand


UF_507543
Patong River downstream of Khao Soi Dao Wildlife Sanctuary. JMP17-54. 13.10511, 102.19388


UF_507520
Hanuman River near Wat Charoen Rat Rangsan in Na Khaem. JMP17-49. 14.06768, 101.75508


SMF_188890
Klong Pra Satung, Srakeo


SMF_319375
Klong Rong Sen, Ban Pattawie, Makhon, Chantaburi

UF_564751
Genbank Vouchers
UF_507520 (ICH-02194) (COI, SRA).
UF_507543 (ICH-02238) (COI).
UF_507543 (ICH-02239) (COI).