Page last updated
Wed 22 Nov 2023
The Freshwater Mussels (Unionoida) of the World (and other less consequential bivalves)
FM(U)otW(aolcb) is the web version of the MUSSEL Project Database. Follow the links to browse the data or use the custom Google search field. Either way, you win!
This page reports the specimens in the MUSSELpdb and provides a map if geocodes are known. The taxonomic history reports the record of different names and combinations that have been applied to this species (and its synonyms) since 2007.
Search the database pages:
---
Unionoida | Unionoidea | Unionidae | Gonideinae | Gonideini | Obovalis
species Obovalis omiensis (Heimburg, 1884): specimens
2 nominal species as synonyms
Taxonomic History (since 2007)

Pseudodon omiensis — Graf (2007), Bogan (2010), Zieritz et al. (2018)
Pseudodon (Obovalis) omiensis — Graf & Cummings (2007)
Obovalis omiensis — Kondo (2008), Sano et al. (2017), Kano et al. (2019), Sano et al. (2020), Lopes-Lima et al. (2020), Mabuchi & Nishida (2020), Graf & Cummings (2021), Dai et al. (2023), Bolotov et al. (2023)
Pseudodon obovalis omiensis — Kongim et al. (2015)
Range: Japan.
Map of Georeferenced Specimens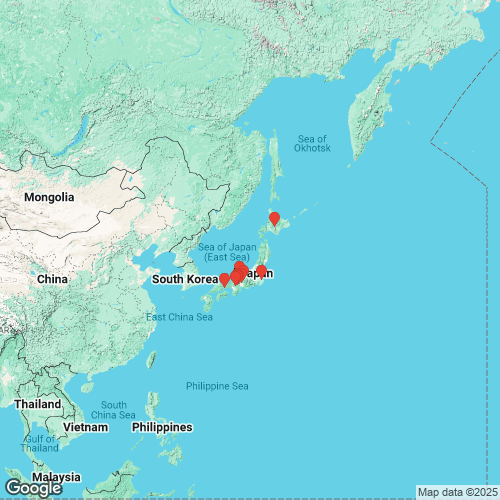 ---

Japan


FMNH_21804
Mikawa, Japan


FMNH_50342
Japan


MNHN_MP_3196
Japan


ANSP_244866
Shiozu, Lake Biwa, Honshu, Japan


USNM_346071
Yamashiro, Japan


USNM_346072
Mikawa, Japan


USNM_346073
Kawachi, Japan


USNM_159212
Osaka


UMMZ_110258
Japan


UMMZ_110260
Ogzaki, Mikawa, Japan


MCZ_226700
Osaka, Japan


ANSP_H19065
Lake Biwa, Shiga Pref., Japan


MCZ_44653
Mikawa, Japan


BMNH_1912-8-16-121-122
Mikawa, Japan


ANSP_119882
Takateuki, Japan


MCZ_94445
Shimomito, Ise, Japan


ANSP_162042
Ochiae, Hokkaido, Japan


SMF_13781
Mikawa, Japan


MNHN_MP_2815
Japon


UF_270768
Japan, Lake Biwa


FMNH_68307
Mikawa, Japan
Genbank Vouchers
Mp_4138_Oo-u1 (COI, 16S, 28S)
Mp_4138_Oo16-01SUTO (COI, 16S, 28S)
Mp_4138_Oo14-01m (COI, 16S)
Page updated: 11:38:46 Wed 22 Nov 2023