Page last updated
Fri 05 May 2023
The Freshwater Mussels (Unionoida) of the World (and other less consequential bivalves)
FM(U)otW(aolcb) is the web version of the MUSSEL Project Database. Follow the links to browse the data or use the custom Google search field. Either way, you win!
This page reports the specimens in the MUSSELpdb and provides a map if geocodes are known. The taxonomic history reports the record of different names and combinations that have been applied to this species (and its synonyms) since 2007.
Search the database pages:
---
Unionoida | Unionoidea | Unionidae | Parreysiinae | Indochinellini | Scabiellus
species Scabiellus songkramensis (Kongim & Panha in Kongim et al., 2015): specimens
1 nominal species
Range: Songkhram and Kam rivers in the Mekong Basin, Thailand.
Map of Georeferenced Specimens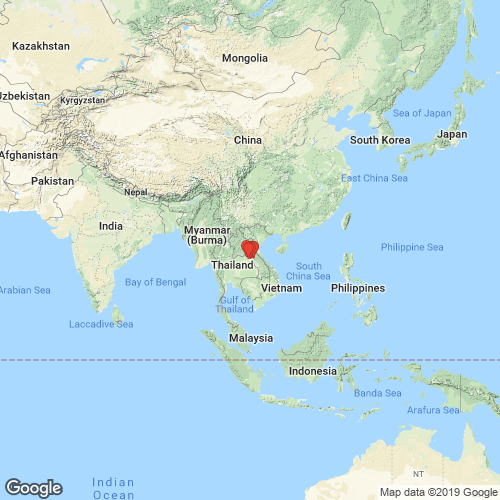 ---

Thailand


UF_507634
Songkhram River at confluence with Mao River. TH15-11. 17.70202, 104.25579


UF_507766
Songkhram River at bridge W of Ban Na Si Nuan on Rt. 2281. TH16-30. 17.729, 103.411


UF_507803
Thuai River at Rt. 212 bridge S of Tha Uthen. TH16-39. 17.562, 104.609


UF_507646
Songkhram River at confluence with Yam River. TH15-12. 17.70906, 104.07671


UF_507775
Un River at Rt. 222 bridge [error - Pla Hang at Rt 222 bridge] TH16-31. 17.443, 103.728


UF_507455
"Tha Uthen". Deein-1. 17.57575, 104.60350


UF_507781
Un River at bridge approx. 3 km E of Ban Na Wha. TH16-32. 17.480, 104.129


UF_507788
Songkhram River near confluence with Un River at bridge N of Ban Si Songkhram. TH16-33. 17.634, 104.246
Page updated: 07:26:37 Fri 05 May 2023