Page last updated
Thu 07 Dec 2023
The Freshwater Mussels (Unionoida) of the World (and other less consequential bivalves)
FM(U)otW(aolcb) is the web version of the MUSSEL Project Database. Follow the links to browse the data or use the custom Google search field. Either way, you win!
This page reports the specimens in the MUSSELpdb and provides a map if geocodes are known. The taxonomic history reports the record of different names and combinations that have been applied to this species (and its synonyms) since 2007.
Search the database pages:
---
Unionoida | Unionoidea | Unionidae | Gonideinae | Gonideini | Inversidens
species Inversidens brandtii (Kobelt, 1879): specimens
4 nominal species as synonyms
Taxonomic History (since 2007)

Inversidens brandtii — Graf (2007), Graf & Cummings (2007), Bogan (2010), IUCN (2011), ..., Mabuchi & Nishida (2020), Graf & Cummings (2021), Wu et al. (2021), Dai et al. (2023)
Inversidens brandti — Kondo (2008), Sano et al. (2017), Sano et al. (2020)
Nodularia percedentata — Kondo (2008)
Range: Kyushu and western Honshu, Japan.
Map of Georeferenced Specimens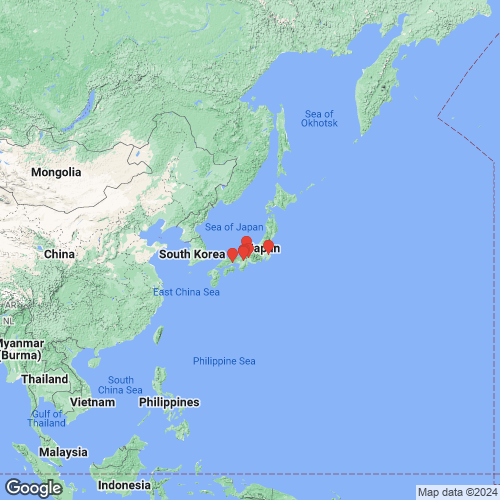 ---

Japan


USNM_346089
Yawaka, Yamashiro, Japan


USNM_346088
Mikawa, Japan


USNM_346090
Lake Biwa, Omi, Japan


ANSP_244869
Hikone, Lake Biwa, Honshu, Japan


UMMZ_220241
Lake Biwa, off Shimo Sakamoto Section Otsu shi, Shiga Ren, Honsu, Japan


BMNH_1912-8-16-118-120
Mikawa, Japan


ANSP_320805
Beach at Katada Machi on Lake Biwa, Shiga Ken, Honshu, Japan


SMF_3646
Mikawa, Japan


FMNH_67391
Mikawa, Japan


USNM_346087
Kawachi, Japan


UMMZ_109702
Okasaki, Mikawa, Japan


UMMZ_109703
Mikawa, Japan


SMF_3440
Japan

---

unknown


FMNH_21796
[no locality available - Asia]
Genbank Vouchers
Mp_4138_Ib14-02f (COI, 16S, 28S)
Mp_4138_Ib14-01f (COI, 16S, 28S)
Page updated: 09:15:49 Thu 07 Dec 2023