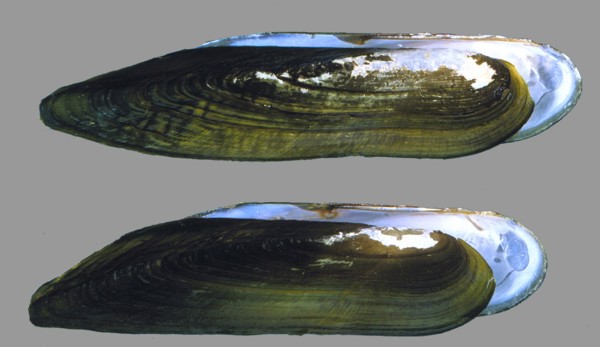 INHS 19823. Rio Itaya (Amazon River Drainage),
11 km (39° bearing) SSE center of Iquitos (03° 49' 47.6" S; 73° 18' 02.9" W), Loreto, Peru.
28 July 1997, M.H. Sabaj & J.W. Armbruster!
This mussel is one of the two recognized species in the genus Lamproscapha (the other being L. falsa from the Orinoco River drainage). Very similar in overall shape to the North American species Elliptio shepardiana.
For more info on this unique species see:
Haas, F. 1945. Some remarkable shells of a South American fresh-water mussel. Fieldiana Zoology 31(3): 15-30.