Page last updated
30 August 2011
Mussel of the Month
The September 2011 Mussel of the Month is Unionetta fabagina. Unionetta is a genus of only two species in the Mekong River of southeastern Asia.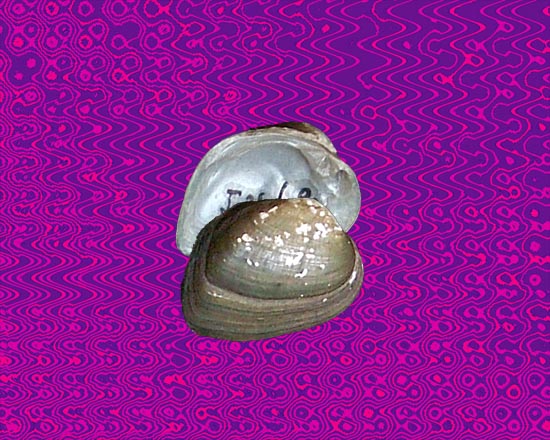 MNHN. Mekong River, Sombor, Cambodia (type).
Unionetta is one of those genera about which we know almost nothing. A Google Scholar search reveals that the only publication in the last 10 years that cites this mussel is our own global species checklist (Graf & Cummings, 2007). Since things are busy with the beginning of the Fall semester, we will take the opportunity to keep this month's entry short.
Phylum Mollusca
Class Bivalvia
Subclass Palaeoheterodonta
Order Unionoida
Superfamily UNIONOIDEA Rafinesque, 1820
Family UNIONIDAE s.s

Genus Unionetta Haas, 1955

Species Unionetta fabagina
(Deshayes in Deshayes & Jullien, 1874)
If you want to learn more about Unionetta, there aren't many options:
Brandt, R.A.M. 1974. The non-marine aquatic Mollusca of Thailand. Archiv für Molluskenkunde 105(1-4):1-423.
Graf, D.L. & K.S. Cummings. 2007. Review of the systematics and global diversity of freshwater mussel species (Bivalvia: Unionoida). Journal of Molluscan Studies 73: 291-314.