Page last updated
30 December 2011
Mussel of the Month
The January 2012 Mussel of the Month is Prohyriopsis stolata. Prohyriopsis is a monotypic genus known only from Sumatra.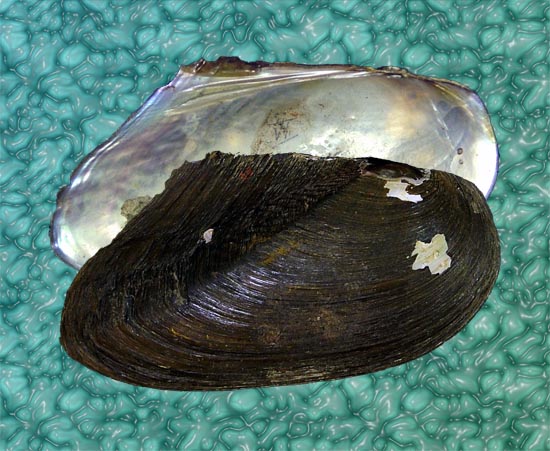 ZMB 51795. Aus dem Danau Baru, Indragiri, O. Sumatra (type).
Prohyriopsis stolata is another freshwater mussel about which we know just about nothing. Martens (1900) described it as Unio stolata from Lake Danau-Baru in Sumatra, Haas (1914) made up a new genus name for it, and since then it has barely been acknowledged.
Unfortunately, this amount of data is typical of many taxa from the Malay Archipelago.
Phylum Mollusca
Class Bivalvia
Subclass Palaeoheterodonta
Order Unionoida
Family UNIONIDAE Rafinesque, 1820
Subfamily GONIDEINAE Ortmann, 1916

Genus Prohyriopsis Haas, 1914
Species Prohyriopsis stolata (von Martens, 1900)
To find out what there is to know about Prohyriopsis, check out:
Haas, F. 1914. Prohyriopsis, neue Gattung für Unio stolatus Marts. Nachrichtsblatt der Deutschen Malakozoologischen Gesellschaft 46: 76-78.
von Martens, E. 1900. Ueber Land- und Süsswasser-Schnecken aus Sumatra. Nachrichtsblatt der Deutschen Malakozoologischen Gesellschaft 32: 3-18.