Page last updated
2 December 2013
Mussel of the Month
The December 2013 Mussel of the Month is Plethobasus cyphyus. Plethobasus is a genus of three species in the Interior Basin of Eastern North America.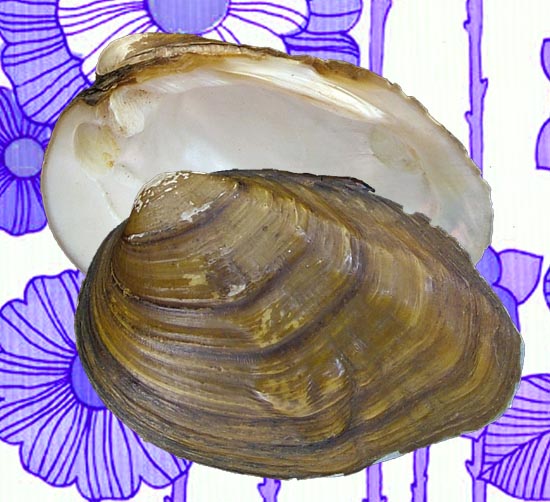 ANSP 20239. Ohio River. Rafinesque! (ex Poulson Collection).
Plethobasus cyphyus is called a bullhead by those who think mussels are fish or a sheepnose by others who wish it was a part of a mammal. We prefer to use the lingua franca of scientists, so we go with P. cyphyus.
For a freshwater mussel that is protected at the federal level as well as several states, it has not been the focus of much peer-reviewed research. Our friend, Dr. Kevin Roe, has made progress toward understanding the phylogeography of Plethobasus cyphyus, and the Hove Lab has reported on the host fishes. But more data are needed — the IUCN Red List species account hasn't been updated since 1996! Otherwise, it is mentioned as part of phylogenetic studies (Campbell & Lydeard, 2012) or in various stream surveys (e.g., Fisher, 2006).
We wish there was more for us to say, but the best we can do right now, Gentle Reader, is refer you to Butler (2002).
Phylum Mollusca
Class Bivalvia
Subclass Palaeoheterodonta
Order Unionoida
Family UNIONIDAE Rafinesque, 1820
Subfamily AMBLEMINAE Rafinesque, 1820
Tribe PLEUROBEMINI Hannibal, 1912

Genus Plethobasus Simpson, 1900
Species Plethobasus cyphyus (Rafinesque, 1820)
To find out more about Plethobasus and its biology, check out: