Page last updated
7 February 2020
Mussel of the Month
The February 2020 Mussel of the Month is Monodacna colorata. Monodacna (Family Cardiidae) is not actually a mussel taxon. It is a genus of mostly brackish-water species found in the Caspian and Black Seas with only one or two species living in freshwater.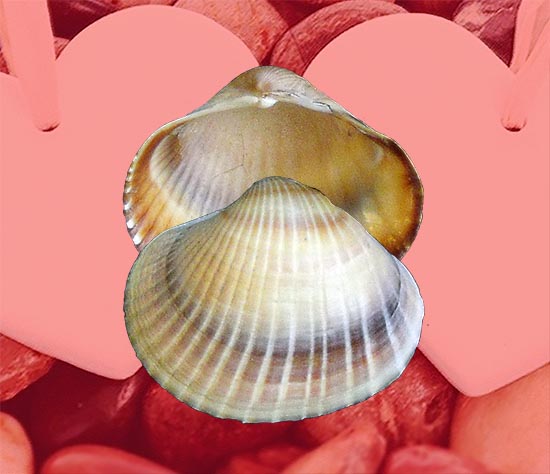 ANSP 338065. Capul Doloșman [near Nudist Beach], Lake Razelm, Romania.
This month, especially for Valentine's Day, we are featuring Monodacna colorata, a cockle in the veneroid family Cardiidae. "Cardium" is greek for "heart," so the tie-in with 14 February isn't too much of a stretch. This "Mussel" of the Month can also serve as a reminder that the MUSSELp database serves information about freshwater bivalves generally. Those data are based on the review by Graf (2013). Obviously, the site is biased toward freshwater mussels, but the less consequential bivalves are there as well.
With the online version of the MUSSELpdb, the easiest way to find out what taxa we serve — besides using the site-specific Google Search — is to follow the "all genera" link.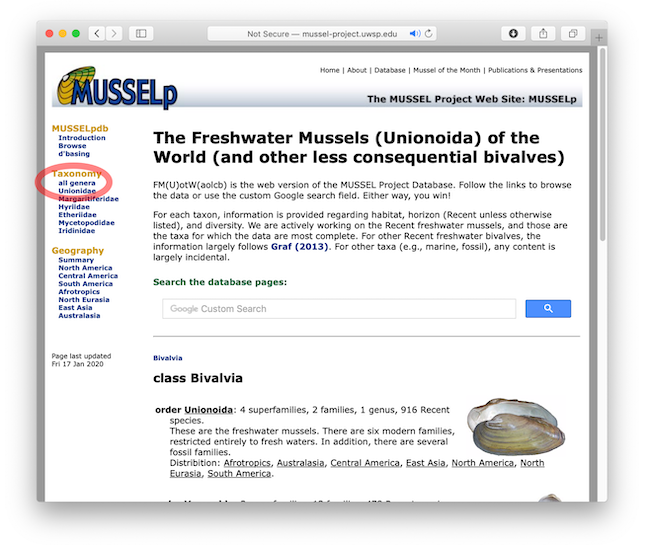 Phylum Mollusca
Class Bivalvia
Subclass Palaeoheterodonta
Order Veneroida
Family CARDIIDAE Lamarck, 1807
Genus Monodacna Eichwald, 1838

Species Monodacna colorata (Eichwald, 1829)
To find out more about Monodacna and the freshwater Cardiidae, check out:
Graf, D.L.. 2013. Patterns of freshwater bivalve global diversity and the state of phylogenetic studies on the Unionoida, Sphaeriidae, and Cyrenidae. American Malacological Bulletin 31(1): 135-153.
Huber, M. 2010. Compendium of Bivalves. ConchBooks, Hackenheim, Germany. 901 pp.
Lamy, E. 1946. Révision des Adacnidæ vivants du Muséum National d'Histoire Naturelle de Paris. Journal de Conchyliologie 86(3): 89-109.
Starobogatov, Ya.I., L.A. Prozorova, V.V. Bogatov, E.M. Sayenko. 2004. Molluscs. Tsalolikhin, S.J. (ed.), Key to the Freshwater Invertebrates of Russia and Adjacent Lands. Nauka, St. Petersburg, Russia: 11-251.
Vinarski, M.V. & Y.I. Kantor. 2016. Analytical Catalogue of Fresh and Brackish Water Molluscs of Russia and Adjacent Countries. A.N. Severtsov Institute of Ecology and Evolution of RAS, Moscow. 544 pp.