Page last updated
1 November 2021
Mussel of the Month
The November 2021 Mussel of the Month is Namkongnaia lemeslei. Namkongnaia is a genus of two species described from southeast Asia.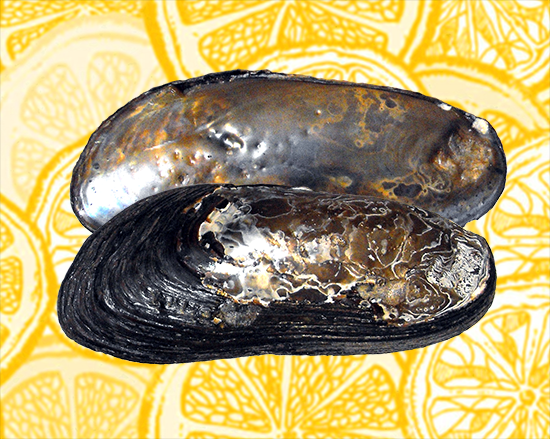 MNHN. Battambang Province, Cambodia (type)
The genus Namkongnaia was described by Jeratthitikul et al. this year based on phylogenetic results. The genus basically represents the "species" that had been called Pilsbryoconcha lemeslei (Brandt, 1974) — except not the populations called "Pilsbryoconcha lemeslei" in recent molecular phylogenies, which apparently still go by that name.
We are proud that the MUSSELp database was useful to Jeratthitikul et al. (2021) to be able to discover a previously unacknowledged type series for N. lemeslei.
Phylum Mollusca
Class Bivalvia
Subclass Palaeoheterodonta
Order Unionoida
Superfamily UNIONOIDEA Rafinesque, 1820
Family UNIONIDAE s.s.
Subfamily GONIDEINAE Ortmann, 1916
Tribe PSEUDODONTINI Frierson, 1927
Subtribe PILSBRYOCONCHINA Bolotov, Vikhrev & Tumpeesuwan, 2017
Genus Namkongnaia Jeratthitikul, Sutcharit, Ngor & Prasankok, 2021
Species Namkongnaia lemeslei (Morelet, 1875)
To find out more about Namkongnaia and other freshwater mussels of southeast Asia, check out:
Brandt, R.A.M. 1974. The non-marine aquatic Mollusca of Thailand. Archiv für Molluskenkunde, 105: 1-423.
Bolotov, I.N., E.S. Konopleva, I.V. Vikhrev, M.Yu. Gofarov, M. Lopes-Lima et al. 2020. New freshwater mussel taxa discoveries clarify biogeographic division of Southeast Asia. Scientific Reports 10: 6616 (22 pp.).
Graf, D.L. & K.S. Cummings. 2021. A 'big data' approach to global freshwater mussel diversity (Bivalvia: Unionoida), with an updated checklist of genera and species. Journal of Molluscan Studies 87(1): 1-36.
Jeratthitikul, E., C. Sutcharit, P.B. Ngor & P. Prasankok. 2021. Molecular phylogeny reveals a new genus of freshwater mussels from the Mekong River Basin (Bivalvia: Unionidae). European Journal of Taxonomy 775: 119-142.