Page last updated
6 November 2020
Mussel of the Month
The November 2020 Mussel of the Month is Atlanticoncha ochracea. Atlanticoncha is a monotypic genus on the Atlantic Slope of North America.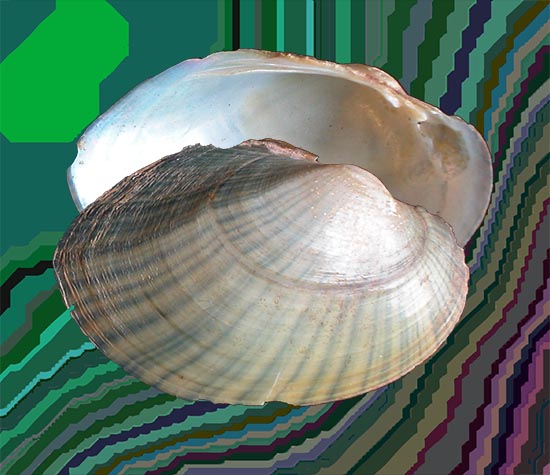 MCZ 178838. Schuylkill River, near Philadelphia, Pennsylvania (neotype).
Train your spell-checkers — we have another new freshwater mussel genus: Atlanticoncha. New genera have been the theme of systematic mussel research for the last couple years. Fortunately, the story behind this one is short and clear.
Unio ochraceus was described by Say in 1817 in the first work ever by an American malacologist. Jump to a more modern era, and Simpson (1900) called it Lampsilis ochracea at a time when the name Lampsilis was even more inclusive than it is today. That name stuck almost all the way through the 1980s (Williams et al., 1993) until the species got moved to Leptodea. And, there it stayed for a long time. Doug Smith (2000) made a case for Ligumia that didn't gain any traction.
We have been using Leptodea ochracea for three decades, but we had never bothered to do a phylogenetic analysis. When Chase Smith et al. (2019, 2020) did actually look into where L. ochracea fits among the Lampsilini, they recovered it on its own branch and gave it the new name, Atlanticoncha ochracea.
Phylum Mollusca
Class Bivalvia
Subclass Palaeoheterodonta
Order Unionoida
Superfamily UNIONOIDEA Rafinesque, 1820
Family UNIONIDAE s.s.
Subfamily AMBLEMINAE Rafinesque, 1820
Tribe LAMPSILINI Ihering, 1901
Genus Atlanticoncha Smith, Pfeiffer & Johnson, 2020

Species Atlanticoncha ochracea (Say, 1817)
To find out more about Altanticoncha and American freshwater mussels, check out: